For those who thought of joining True Spa, or try their free massage, the below links will change how you think. It's a warning as those who have experienced it knows better...
complaints:
http://www.timeoutsingapore.com/wellandgood/venues/spa/true-spa
http://shimmers999.blogspot.com/2008/04/tru-spa-jaya33.html
http://www.malaysianbabes.net/forum/Do-not-join-TRUE-Spa-Jaya-33-PJ-t28931.html
http://www.pjnet.com.my/ftopict-19013.html
legal action!! :
http://mymind.escrito.info/2008/06/30/horrible-service-with-true-spa/
never in my life have I witness such a big failure by a service provider...
map:
(above map is not to be mistaken about True Fitness... it is a good gym and nothing bad to say about it.. As True Spa is at the top floor above the gym - both are of separate entities)
pics: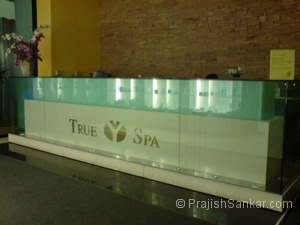 By looking at the above facilities, won't you agree with me that it is a waste?... coz the material inside of a business is just half of it, without proper management and service the whole business is equals ZERO...
I hope one day a much better managed company will take over the entire True Spa and run the operations as it should be, rather than dissapointing the everyday customers that walk in here...
Btw, what is the Malaysian government doing in handling such consumer complaints? I guess nothing, bah...
I hope the above post helps... as a friend I'll definately warn my friends on what's good and what's bad for them, do avoid the above... spend your money on something more worthwhile. :)